E-302 EPS Expandable Polystyrene Eps Granules Thermocol Raw Material
Update::2023-02-21 16:41 View:
E-302 EPS Expandable Polystyrene Eps Granules Thermocol Raw Material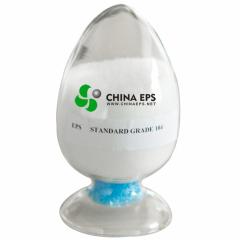 Description:
STANDARD GRADE E302
SPECIFICATION
BEADS SIZE
FOAM MULTIPLE
FOAM DENSITY
G/L
EQUAL TO OTHER BRAND
E-302
0.85-1.25
60-70
14.0-16.0
LOYAL
XINDA
ESA
PKF302XB
Characteristic:
1. Foaming performance: no agglomeration, good dry and loose foam flow, high foaming ratio.
2. Processing performance: good mold release, excellent bonding, wide molding circumference.
3. Molded product quality: high hardness, good toughness, good strength, especially suitable for the production of packaging buffer materials and fishing boxes.
4. Preservation: raw materials can be used for a long time and have stable quality.
5. Static electricity is small.
Application:




Production Tag:
eps foam box
eps fish box
eps fish box making machine
eps fish box
eps foam extrusion machine
eps foam extrusion
eps epp foam
eps expanding foam
eps foam flammability